Falcon Mk I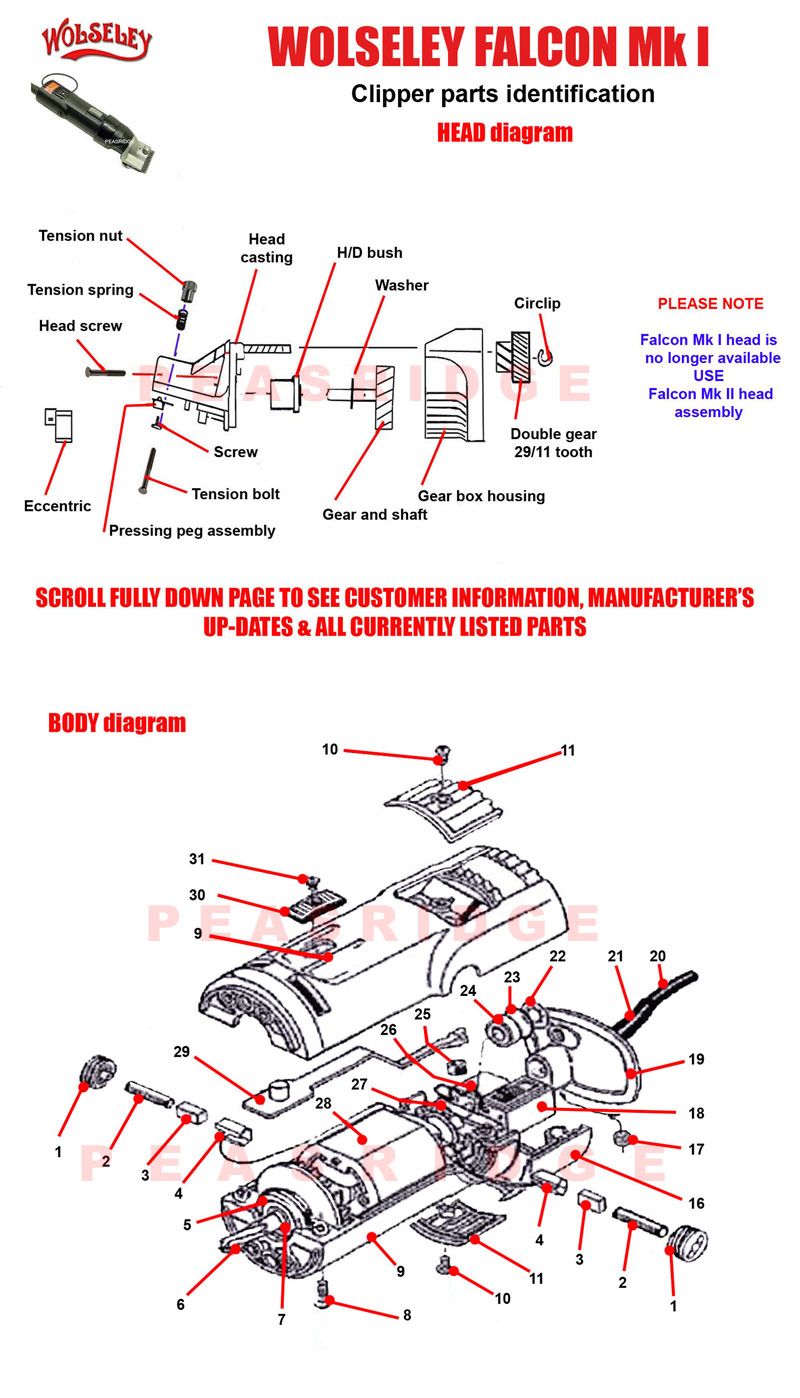 Customer information
IMPORTANT – CUSTOMERS INFORMATION
This page is under constant construction with new parts being added. Please also note any manufacturer's updates as listed
Always scroll FULLY down the page to see both updates and current parts listed
Some pages may only show a limited number of parts – you will need to CLICK "View All" (See the top of the page above the diagram or at the bottom of each page)
If you require further advice please contact us.
E-mail:
sales@showtime-supplies.co.uk
Telephone: 
UK Mainland: 01759 368588
Overseas: 0044 1759 368588
Product items such as ADAPTERS, BATTERIES & CHARGER UNITS are listed under CLIPPER ACCESSORIES
See STORE SELECTIONS on the LHS of your screen
ORDERING PARTS
Please have details relating to make and model of machine, as well as applicable part or diagram identification numbers to hand. Failure to do this may result in errors in the parts ordered/supplied.
TRADE – DISCOUNTS
Trade discounted prices are available on all parts to bona fide trade repair businesses. Please contact us for further information
SHIPPING
We make every effort to ship parts the same day for next day delivery on the UK Mainland
INTERNATIONAL SHIPPING
We ship worldwide daily.
MANUFACTURER'S UPDATES
<b WOLSELEY FALCON Mk I is a DISCONTINUED model
The WOLSELEY Falcon Mk I On/off switch is no longer available.
WOLSELEY Falcon Mk I Head is no longer available.
Replace with the Mark II head
The WOLSELEY Falcon Mk II On/off switch does NOT fit the Mk I model.
PLEASE NOTE
As certain WOLSELEY Falcon Mk II parts may fit the WOLSELEY Falcon Mk I – please check with us for suitability.